Best ET: 10.83 Best Mph: 124.4
Name:Bristol Doorslammers Year, Model:1954,Anglia
Body Material: Steel Wheelbase: 100"
Engine: s.b. Chevy 355 c.i. Fuel: pump gas
Trans: Powerglide Rear: 9" Ford, 4.86
Chris Kenny debuted his car at the Open Sports National 2006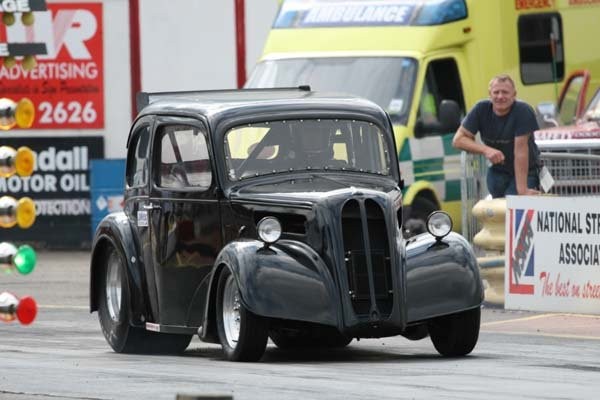 Open Sports Nationals 2006 - Avon Park photo copyright Eurodragster.com
Chris's Sponsors: ZaNNetec Motorsport www.zannetec.com
Chris's Links: www.zannetec.com
Thanks to: All The Bristol Doorslammers, and associated families.
Also see: